OUR TEAM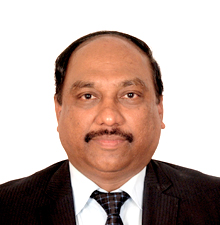 Mr. Gopan Pillai

Managing Director
Mr. Gopan Pillai has been active in the construction market since 1987 and has equal exposure to domestic as well as international markets. Being a Master in Structural engineering and as a management professional, he has been involved in design, project management and operations of various prestigious projects.
After a significant stint in the Middle East market, Mr. Pillai joined Hochtief India as Chief Technical Officer (CTO) in 2010 and was made Chief Operation Officer (COO) in 2012 and has been a Board Member since 2014.
He has been elevated to the position of the Managing Director from 2016 June and heads the Indian office for its global operations.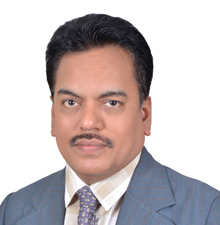 Kumar Sankaranarayanan

Director - Commercial
Remaining as a true supporter of ongoing business, Mr. Kumar has played a crucial role in the development of the firm since its inception. Being a master in administrative and commercial sector, he has been successfully contributing by advising the management on crucial business and statutory matters. By doing so, he has maintained a reputation of high regard within the clients as well as vendors thus keeping up the value of the firm in the domestic as well as international markets. His matured role has played crucial at times in maintaining a steady cash flow as well as healthy business relations. As a compliance officer, a role he is maintaining in parallel to his normal activities, he has been keeping a strong eye on the business ethics and principles, all of which has earned him the much deserved position of Director – Commercial and a place in the HOCHTIEF INDIA Board from 1st October 2020.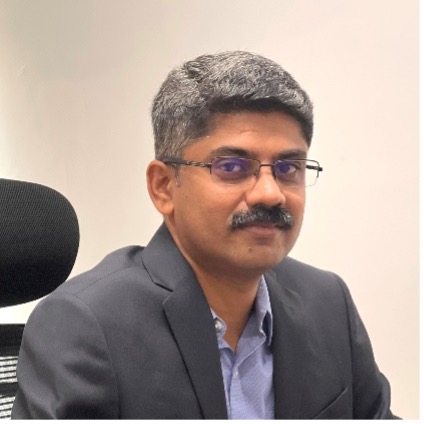 Mr. Jayan A Nair

Chief Operating officer
Mr. Jayan has been active in the Construction Industry since 2000 after graduating with a Degree in Civil Engineering and a Master's Degree in Construction Management. He has held senior positions in various capacities and brings more than 2 decades of rich experience to HOCHTIEF India. Having experienced from multiple dimensions, he is endowed with an all-round perspective of the Construction Industry, which he imparts to the organisation. Mr. Jayan has joined HOCHTIEF India as the Chief Operating Officer (COO) in 2021. He heads the Operations of HOCHTIEF India, offers leadership support to the team, works along with the board members on new initiatives and growth plans via exploration of new services and markets.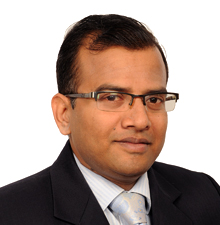 Ravikanth M

Senior Project Manager
Leading Senior Project Manager heading the BIM division and project management services. He has 17 years of experience in the Engineering solution industry with a vast exposure in structural engineering and BIM. Has been part and parcel of almost all major projects handled in BIM, leading the team from the front, liaising with clients, coordinating with respective project teams, populating different solutions as per requirement, and ensuring a delivery and implementation with quality, on time and on the least budget. Being very good in multi-tasking, Mr. Ravikanth is an integral part of the organization since its inception and leads by example on the goals set by the management from time to time. His Masters in Structural & Geo technical engineering helps in many challenging projects to ensure compliance to engineering practice worldwide.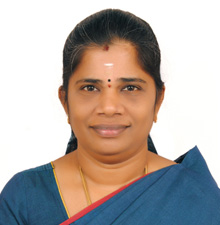 Karuna G

Senior Project Manager
Being one of the Senior Project Managers with HOCHTIEF India, Ms. Karuna with her vast experience in structural engineering field has been devoted all throughout these years in developing the team for detailed engineering service. With more than 30 years of experience in design and detailing, she has been successful in building up the team for different markets. Her capabilities in developing young engineers and getting delivered quality services to various international markets has earned her repeated appreciation from various clients. Her qualities in respecting clientele requirements has earned consistent business and repeated clients for HOCHTIEF India. A strong desire to provide value engineering results in her valuable contribution on project controlling.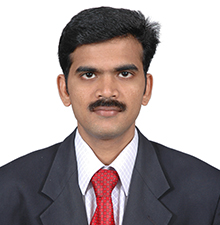 Prakash Babu G

Project Manager
As one of the senior most members in HOCHTIEF India, having more than 19 years of experience in reinforcement detailing and quantity surveying, Mr. Prakash Babu is an integral part of the Detailed engineering Division contributing in developing and nurturing a dynamic young team and deliver consistently quality solutions. Heading the Quality management division in parallel to his activities in detailed engineering sector, Mr. Prakash is busy in Training the young engineers coming into the firm in addition to his role in selection. Being a Management Representative, he has been solely responsible to get the company certified in ISO 90001-2008 and takes care of all the related procedures.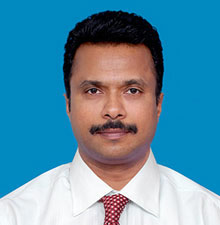 Being a new member into the management team and as an integral part of the MEP division, Mr. Manish has proved in a short span of time his capabilities and is a master in his trade. With more than 18 years of experience and exposure to international market, he is instrumental in building up a multi-tasking team under him. As a true team player he earns recognition among other divisions and has been a valuable contributor in the growth of his division within a short time. His capability of addressing issues and solving them results in dedicated 24 hours involvement.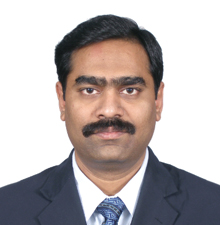 Jayakumar R

Project Manager
Mr. Jayakumar in his capacity as a senior member in the organization has been contributing effectively in whichever sector he has been involved in. The capability lying within him to explore and analyze various factors has given him an edge over others in contributing to various divisions while in charge. Being another multi-tasking personnel, he has involved in various challenging projects during his involvement with HOCHTIEF India and has earned a rare place within the management. His exposure and adapting capabilities has benefitted in handling site matters and providing right solutions at appropriate times.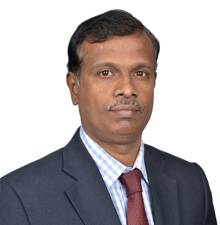 Singaravelan T

Deputy Project Manager
Mr. Singaravelan is one of the senior most members with HOCHTIEF India having more than 25 years of service in civil engineering market. Since 2008, he has been contributing significantly in the Structural engineering field and is considered to be one of the best available in the market for solutions related to pre cast construction related solutions. Leading the largest of the teams, his contribution to the overall business is commendable. Having international exposure, he is quite successful in clientele relationship and for sustaining with the same for longer period. His contribution in training the young engineers and making them part of the project team within a short span of time is very valuable in the competing market.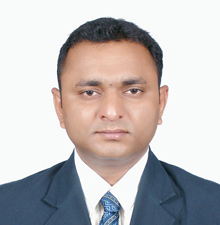 Srikanth M

Deputy Project Manager
For the past 15 years, Srikanth has been contributing immensely in the BIM division actively parti cipating in team buildup, quality management and technological updates. His capability to research in new technology, apply necessary tools and fulfill the client requirements is commendable. Being qualified in Architecture and with vast exposure in BIM sector, he is pivotal in leading HOCHTIEF India's efforts towards engineering solutions getting integrated in a BIM Platform.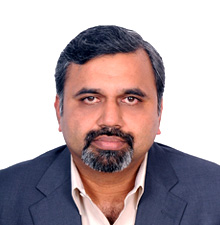 Prasanth P

Deputy Project Manager
Mr Prasanth joined HOCHTIEF India as Chief Consultant. Being an Electrical & Electronics Engineer, he has immense experience of nearly 23 years in the Indian as well as in the global market. He is also a registered engineer and an associate member of many technical associations. After his graduation, he obtained his training in US and thereafter established himself in the construction market as Consultant. His proven multitasking and service marketing skills have always gained his goodwill and reputation. His major projects include Healthcare, Industrial, Commercial, Residential, Infrastructure, Institutional & Hospitality segments. At HOCHTIEF India, Mr Prasanth heads the Project Management Service & Consultancy division.